Sensemaster provides safety products for a wide range of industrial applications.
Protective safety systems not only increase employee safety, but also optimize the availability of your system and, therefore improve efficiency.
A full safety product range is available from Sensemaster suitable for Category 2, Category 3 and Category 4 applications. Sensemaster can provide you with comprehensive technical advice on the correct products to suit your safety requirements. These products can be supplied with relays and other accessories to suit, enabling you to create a complete safety system.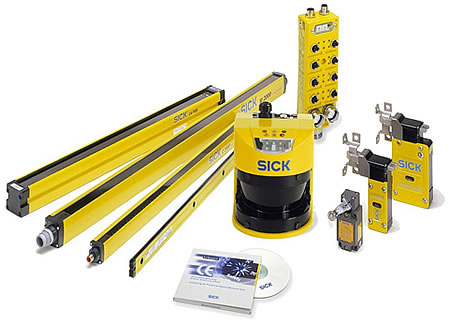 Safety products include the following:

Safety Light curtains
Safety light curtains are used for finger, hand and body protection. Safety light curtains comprise a sender and a receiver unit and are avaialble in Category 2 or Category 4 formats. By using optical safety curtains you can improve access to a machine and reduce cycle times without compromising safety.
Higher resolutions of 14mm, 20mm, 30mm and 40mm are available for finger and hand protection at closer proximity to the working danger area
Lower resolutions of 50mm, 70mm, 220mm, 300mm, 400mm, 500mm and 600mm can be used for body protection at further distances from the working danger area.
Single beam devices
Single beam devices consist either of testable senders and receivers, or of testable senders and receivers combined with an evaluation device. These systems are available in
Category 2 or Category 4 format.
A wide range of shapes and sizes provide products suitable for a variety of applications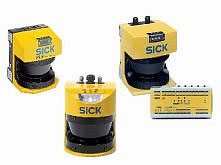 Safety scanning devices
Safety scanning devices offer a method of non-contact monitoring of a programmable area. This product is rated to Category 3.
Safety scanners are suitable for use as a mobile anti-collision device and safety guarding of a programmable area. 2 programmable fields can be configured independently, providing a warning field and an emergency stop area.
Scanning ranges of 2m, 4m, 5.5m or 7m available
Electromechanical devices
Electromechanical devices or Interlocks are designed for use in hostile industrial environments.
A wide variety of different designs is available with safety contacts for automated machines and presses.