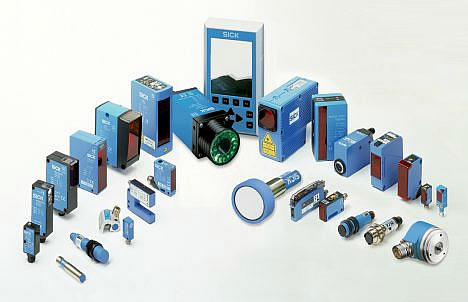 Sensemaster specialises in providing sensing solutions. With over 20 years experience, we have the answer to solve any sensing application.
Applications include proximity detecting, counting, classifying and positioning of objects; identifying shape, position, differenced in colour and surface characteristics. We can even detect invisible markings!
Sensemaster can provide you with comprehensive technical advice on which sensor to choose for your specific application. With our knowledge of sensors from around the world we can always find the sensor to suit your requirements.
Sensing products include;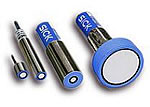 Ultrasonic sensors
For proximity detection, double sheet detection or analogue measurement.
The range includes M12, M18, M30 and square bodied sensors with standard ranges of 30mm to 6000mm. PNP, NPN and analogue outputs available.
The double sheet sensor can detect thin double sheets of plastic, metal or paper without re-teaching.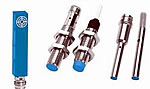 Inductive sensors
For proximity detection of metallic objects.
A cost effective way to detect metals over shorter distances with high accuracy, even in dirty and hostile environments.
AC/DC PNP, NPN and analogue outputs available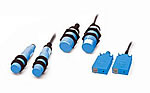 Capacitive Sensors
For proximity detection of metallic and non-metalic substances, whether liquid or solid.
Used for proximity detection and liquid level detection on tanks and silos. Label detection of clear on clear labels. PNP, NPN and analogue outputs available.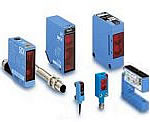 Photoelectric Diffuse Sensors*
Photoelectric Through-beam* and Reflex Sensors*
Photoelectric Fibre-Optic cables and Fork Sensors
For proximity detection of products using light.
The flexibility of using light as the method of detection allows the proximity of a product over short and long
ranges.
*Diffuse sensors emit and receive light over a pre-set distance, allowing the detection of a product that falls within this range.
*Reflex sensors emit light and receive the light back after returning from a reflector. Cutting this reflective beam provides a change in output.
*Through-beam sensors emit light from a sender, which is evaluated by the receiver. Cutting this beam provides a change in output.

Photoelectric Contrast, Luminescence and Colour Scanners
For scanning the contrast, colour or luminescence of a product.
Contrast scanners are used to detect a change in contrast of a product. Excellent for use in print mark
registration.
Colour sensors are used to check identify specific colours
Luminescence scanners react to luminescent substances, allowing the detection of products invisible to the naked eye.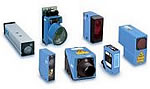 Photoelectric Distance Sensors and Data transmission
For distance measurement and data transmission using red or laser light.
Distance measurement over short and long
ranges with high accuracy and small spot size.
Data transmission without the use of cables over long and constantly variable ranges.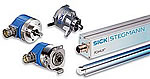 Encoders
For displacement, position and angle.
The range includes Incremental, Single turn absolute, Multi turn absolute, Incremental draw wire, Absolute draw wire and Linear encoders.